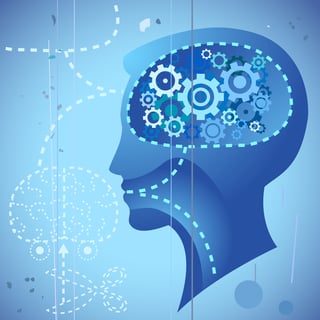 The Society to Improve Diagnosis in Medicine (SIDM) held its 10th International Diagnostic Error in Medicine Conference in Boston last week, and many companies and organizations, including Isabel Healthcare, came together with the shared goal of improving the medical industry through the diagnostic process. This year's theme was 'Improving Diagnosis - It Takes a Team' and focused on diagnostic reliability and how important the collaboration of the whole multi-disciplinary team is within this process. The conference featured renowned speakers from the diagnostic error and patient safety fields, as well as interactive workshops and breakout sessions enhancing the multidisciplinary team focus.
During the conference SIDM announced two new resources to help physicians improve their knowledge and competencies around their diagnostic skills. These tools are called "Assessment of Reasoning Tool (ART)" and "Getting It Right: Cases to Improve Diagnosis." We applaud the launch of both of these tools and have outlined them in this blogpost.
Assessment of Reasoning Tool (ART)
SIDM notes on its website that errors in clinical reasoning are central factors in many diagnostic errors, and they have developed a straightforward tool to support educators in assessing a learner's clinical reasoning skills during patient presentations. ART is a simple yet efficient resource which facilitates feedback discussions between educator and learner at five different points in the diagnostic process. Using the feedback, learners can see where their own skills are on point, or where they could improve their feedback and skills to ensure they have considered all factors within the clinical evaluation to build an accurate differential diagnosis.
More information can be found here on SIDM ART which includes five development videos that focus on understanding the diagnostic process, and how the ART tool can be implemented at each stage. The areas within the diagnostic process include:
These videos and the ART resource as a whole was produced by SIDM with a grant from the American Board of Medicine. It successfully lays out a clear five-point pathway which learners can use to analyze their thinking and actions, to ensure they have taken everything into consideration when working through a patient's problem workflow. The third stage of prioritizing a differential diagnosis is where computerised decision support systems, such as the Isabel DDx Generator, can be used to support the learner. Tools such as this allow them to refine their thought processes with evidenced based research and ensure the testing in the fourth stage is appropriate.
Getting It Right: Cases to Improve Diagnosis
SIDM collaborated with the American College of Physicians (ACP) to produce the module, a set of learning cases which allow physicians to examine their diagnostic decision-making and how diagnostic errors can be mitigated. Topics covered in the Getting It Right module include:
Understanding the Diagnostic Process
Analyzing Cognitive and Systemic Contributions to Diagnostic Errors
Partnering with Patients and Families in the Diagnostic Decision-Making Process
Physician and Patient Factors in Diagnostic Decision-Making
Recognizing and Responding to Diagnostic Errors
This is another great resource to have come out of this year's SIDM International Conference. These interactive cases are packed full of information, and are available for free on ACP's website. Physicians can earn CME credit and ABIM Maintenance of Certification points by completing the modules.
With the SIDM 10th Conference now finished it is great to see how far things have come in the past ten years with regards to tackling diagnosis error and improving diagnosis in health care. It is fantastic to see a focus on developing new tools which will work symbiotically with both physician and the Isabel DDx Generator to ensure the patient receives a highly accurate and timely diagnosis. Diagnosis today, as highlighted in the conference, has teamwork and collaboration at the heart of the matter, and this was never more evident than at this year's conference for Improving Diagnosis. These new resources will be invaluable to all those involved in the team and responsible for patient care from learners, educators, physicians and the whole multi-disciplinary team. There are always new things we can learn in to reduce diagnostic error and improve our clinical reasoning skills and understanding.
"The life so short, the craft so long to learn"
Hippocrates
Have you read our white paper on Why and How to Improve Diagnosis? It's got a lot more information on why we think improving diagnosis is so important, and how differential diagnosis generators like Isabel can help.
Subconscious Thought Process Vector | designed by Qvectors