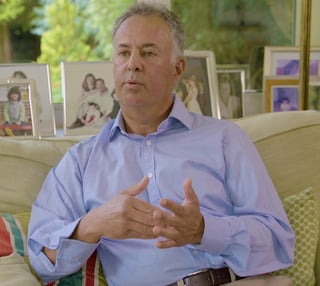 Isabel Healthcare and the Differential Diagnosis Generator is a tool used by thousands of doctors and healthcare professionals all over the world, and it is relied upon as the most accurate and efficient system of its kind. The tool itself is designed to help doctors form their differential quickly and effectively from a set of symptoms, allowing them to research the options presented and arrive at the correct diagnosis without missing crucial signs and without cognitive bias coming into play.
That is how the tool works and it is what the tool does. But why does it do it in the first place?
Meet Isabel
There is an element to Isabel Healthcare which makes us unique within the growing number of symptom checkers and diagnosis tools out there. Yes, we are leading the field in terms of accuracy and impact on institutions, our validation studies show that, but it is also the human side of our company which drives us and helps us stand out. Our tool is named Isabel not as an afterthought or an acronym, but as a reminder of why we're trying to improve the world of diangosis; Isabel was a 3 year old girl who was tragically misdiagnosed because signs were missed and dismissed.
Many of you already know the story behind Isabel Maude and the inspiration behind the Isabel DDx Generator, but we have a new updated video to really outline why we do what we do. The video goes over the days leading up to Isabel's misdiagnosis with both Jason and Charlotte Maude, the trauma of trying improve the situation once a diagnosis had been reached, and the weeks, months and even years after diagnosis and treatment for necrotizing fasciitis.
We also see Jason Maude, founder and CEO, explaining how he arrived at the idea of creating a diagnosis tool for doctors, and the early process of creating the product and company. Finally, we see Jason expanding on the company's mission today, and how the events that inspired the tool in 1999 are still driving the main focus of Isabel Healthcare today.
Our new video - The Isabel Story
Have a watch of our video and let us know what you think, either by commenting on this blog or the comments section of the YouTube video. If you can't play a YouTube video on your browser, it is also accessible from Vimeo here.
Liked the video? Why not download our newly updated white paper? "Why and How to Improve Diagnosis" can be downloaded by selecting the CTA below: