A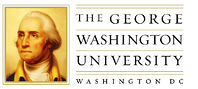 n independent study on diagnosis decision support tools in medical education recently conducted by the Children's National Medical Center and The George Washington University School of Medicine in Washington, DC, investigated these areas:
The use of the Isabel diagnosis decision support tool in pediatric patients to reduce diagnostic errors in challenging, published patient cases, and

The affect of students' training and years of experience on Isabel's performance.
Patient cases for the study were selected from the case-based learning textbook "Pediatric Complaints and Diagnostic Dilemmas," constructed from The Children's Hospital of Philadelphia Senior Rounds.

Teaching Diagnosis Skills: Medical education teaches medical students the classic signs and symptoms of common diseases and disorders. As they become house officers and then faculty, their learning progresses by working up cases with similar elements to ones they have seen before by recognizing common symptom patterns in diseases. This process allows them to learn the exceptions to the norm which occur and to diversify their knowledge so they move from pattern recognition to pattern deviation of those signs and symptoms -- and therefore they develop a list of diagnoses to investigate, eventually narrow down to find the final diagnosis and treat the patient successfully. The cases in the book are based on common complaints, but they evolve to become challenging diagnostic dilemmas with many of the final diagnoses being rare.

Study Components:
25 cases were selected and 4 investigators (4th year medical student, pediatric resident, senior faculty, junior faculty) selected five keywords from each case. They all reviewed the same cases and were blinded to the final diagnosis.

Age, gender and the five keywords were entered into Isabel and the final diagnosis was then measured on the results page

Investigators level of training, complexity of keyword phrasing and success rate by diagnosis were examined
Outcome: Isabel included the correct diagnosis in 64% of the cases entered. To assess the results, the investigators' training levels were split into lower level of training (4th year medical student and pediatric resident) and the higher level of training (junior and senior faculty). Higher level of training was associated with increased performance by Isabel which may be explained by the higher levels of training extracting the more pertinent keywords from the cases in order to arrive at a final diagnosis.
The study demonstrated that Isabel may help in avoiding premature closure and reduction of diagnostic errors and also assist education in all levels of training to help put together the key clinical features extracted from cases and convert them into a list of diagnoses which can be evaluated and worked up with ease.

The Study Continues: The study team is continuing their work with Isabel including collecting data in weekly senior rounds and entering key features into Isabel at these rounds to help assist their diagnoses workup. Isabel has already had an impact as the case below was presented and helped them arrive at the final diagnosis of TB meningitis which they hadn't considered prior to bringing the case to the senior round.

Further information on this study was presented at The Diagnostic Error in Medicine Conference – October 2011.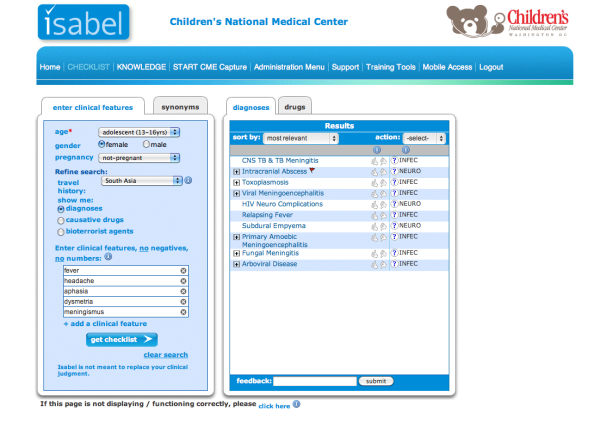 ~~Written by: Mandy Tomlinson, Quality Assurance Director, Isabel Healthcare