September kicks off the start of user conferences, and Isabel will be busy exhibiting and meeting with users at several meetings in the coming weeks and months.
Greenway Medical PrimeLEADER Users Group Meeting starts on September 6-9, 2012 in Orlando, Florida. Both Isabel Healthcare and Greenway Medical will be officially announcing the partnership and the inclusion of Isabel in the Greenway Marketplace.
See the press release issued this week.
Isabel Healthcare and Greenway Partner to Provide Medical Diagnosis Decision Support
Medical diagnosis tool integrated with Greenway's PrimeSUITE EHR helps clinicians develop differential diagnosis lists to find the right diagnosis faster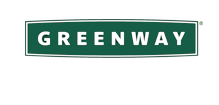 We see diagnosis decision support as an essential element of quality patient care and are pleased to provide Isabel diagnosis solution for our PrimeSUITE clients
Ann Arbor, MI (PRWEB) August 28, 2012
Isabel Healthcare announced today that it has been selected by Greenway Medical Technologies, Inc. for inclusion in the Greenway Marketplace™ giving PrimeSUITE® clients the ability to utilize integrated Isabel diagnosis decision support and clinical knowledge management at the fingertips of physicians and nurses.
"We are excited to be a part of the Greenway Marketplace and work with Greenway clients to provide the power of Isabel and PrimeSUITE. Equipping clinicians with our medical diagnosis and knowledge management tool enhances both critical thinking skills and patient care," said Don Bauman, Isabel Healthcare chief executive officer. "The Isabel tool is simple and powerful. Clinicians are able to quickly access Isabel to answer questions about diagnosis, testing and treatment -- enabling getting to the right diagnosis and treatment as soon as possible."
"We see diagnosis decision support as an essential element of quality patient care and are pleased to provide Isabel diagnosis solution for our PrimeSUITE clients," said Greenway Executive Vice President of Research & Development Johnathan Samples. "Correct diagnosis leading to effective treatment as soon as possible impacts patient outcomes and the advancement of clinical guidelines."
Isabel is proud to participate in the Greenway PrimeLEADER™ conference, Sept. 6-9, 2012 in Orlando, Florida to launch the new partnership and demonstrate the integrated solution.
About Isabel Healthcare
Isabel Healthcare Inc. was founded in 2000 by Jason Maude and is named after Maude's daughter who almost died after a potentially fatal illness was not recognized. For over 10 years, Isabel Healthcare has provided the Isabel diagnosis decision support system to hospitals, physician practices and individual physicians and gained peer reviewed validation and unmatched experience. Today, Isabel is the only diagnosis checklist system fully integrated with EMR and is used by thousands of physicians, nurse practitioners, physician assistants and students worldwide, providing diagnostic support and education by broadening their differential diagnostic considerations. Connect with us in the iTunes® store, or at info(at)isabelhealthcare(dot)com, 734-332-0612 or http://www.Isabelhealthcare.com or info.isabelhealthcare.com/blog to learn more.
About Greenway and PrimeSUITE
Greenway Medical Technologies, Inc. delivers smarter solutions for smarter healthcare™. PrimeSUITE® — Greenway's certified and fully integrated electronic health record, practice management and interoperability solution — helps improve care coordination, quality and cost-efficiency as part of a smarter, sustainable healthcare system. Thousands of providers across more than 30 specialties and sub-specialties use on-premise or cloud-based Greenway® solutions in healthcare enterprises, physician practices and ambulatory clinics nationwide. For details, see greenwaymedical.com, Twitter, Facebook or YouTube.